On the first floor there is a welcoming white water swimming pool with a children's pool and equipped with two whirlpools. At the edge of the swimming pool there is a snack bar with tables and sun loungers. Pool opening hours 8.00 - 21.00. Water aerobics and muscle awakening in the pool and on the outdoor terrace.
Air-conditioned and heated ground floor, garage, private parking, lift. Bar with large terrace, lounge room, TV.
The family-run business, the breakfast buffet is large and varied and a well-kept environment is the best guarantee for a pleasant and relaxing holiday.
Snack bar available for the preparation of snacks, salads, first courses from 12.00 to 15.00. Possibility of agreed menu.
The beach 50m from the hotel is included in the price and offers two sun loungers and an umbrella for each room.
A minivan is available for small transfers including: excursions, visits to neighboring towns and to and from the weekly market.
Check-in from 11.00 to 24.00 (possible late check-in on request)
Check-out by 10.00 on the day of departure
Reception with concierge at night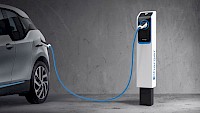 Electric vehicle charging point at the Hoteliers' Association headquarters.
Continuous service 24 hours a day, 365 days a year.